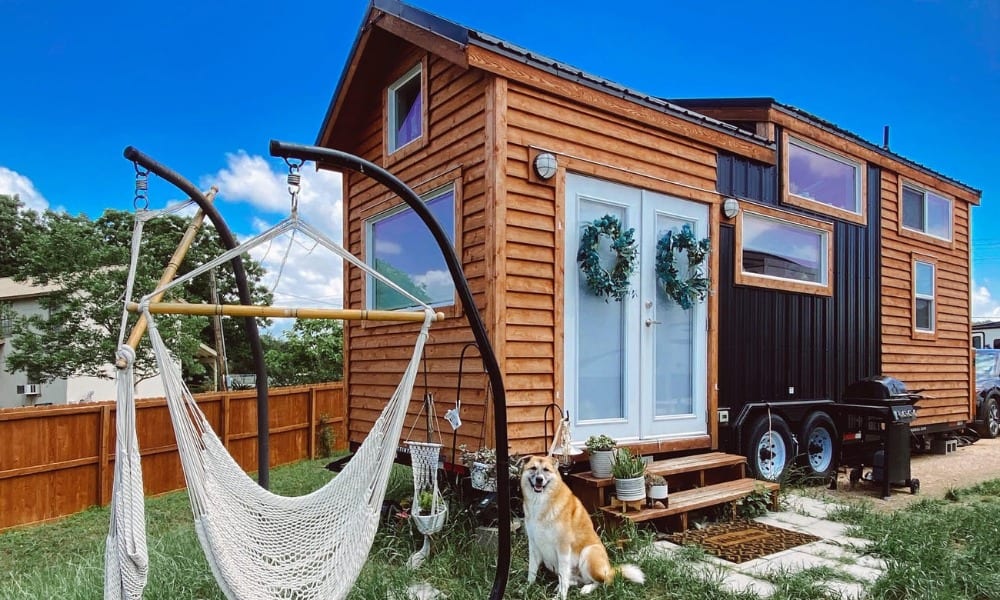 This Couple Has Been On the Move Since 2018 and Yet Saves $8500 a Year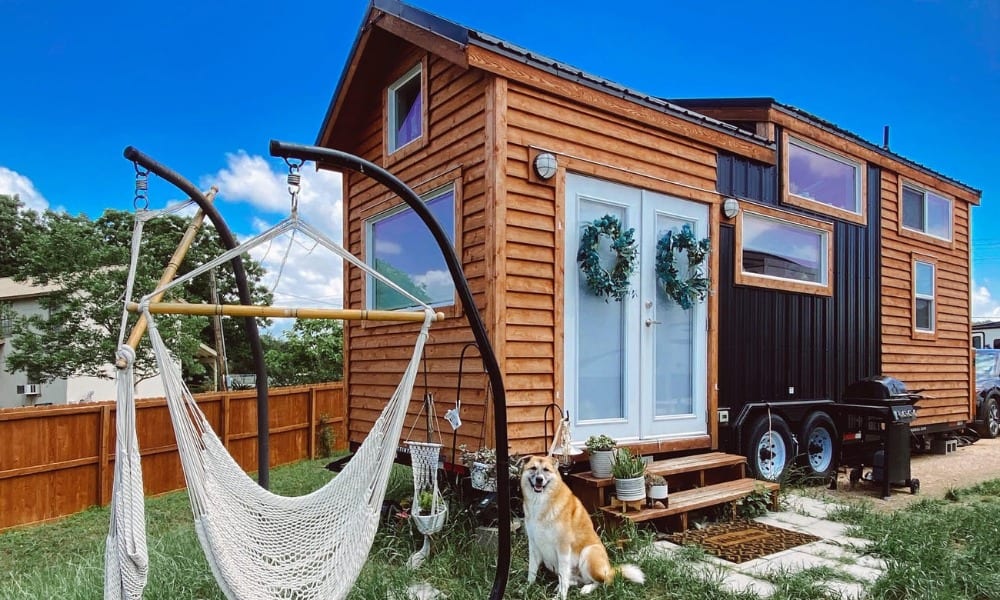 We have often seen couples argue and utter the words, "I need space", but this one has no more than 267 sq. ft. – equivalent to a tenth portion of a standard size tennis court. In an era where more and more people aspire to live in bigger homes, Molly and Ken have hopped on the minimalism bandwagon (quite literally!).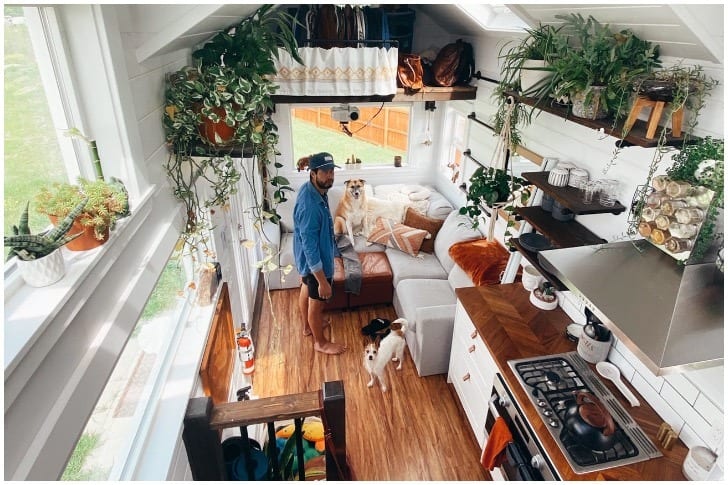 In 2018, they assigned the project of building their mobile residence to 'Mint Tiny Homes,' a Canada-based construction company. After a four-month wait, their customized trailer was ready and furnished with all the requisite amenities. Just like any other house, it includes a living area, a bedroom, a kitchen, and even a laundry section.
The entire concept was designed around their living space and bathroom, the two indispensable rooms in any home. Despite having a small drawing area, the Texas-based couple does not mind entertaining guests in their abode. An L-shaped couch does an exceptional job of adding extra seating capacity, and a glass roof for natural skylight makes the area look bigger than it is.
Molly loves the living space owing to its brightness and the lush plants that it is decked up with. Unlike her, her husband Ken's favorite place is the bathroom. And why shouldn't it be? It boasts of a huge shower and a mini sweat room! Well before considering the idea of a house on wheels, the duo had purchased an infrared sauna. Thanks to a great set of designers, they managed to fit it in the RV, virtually making it a spa.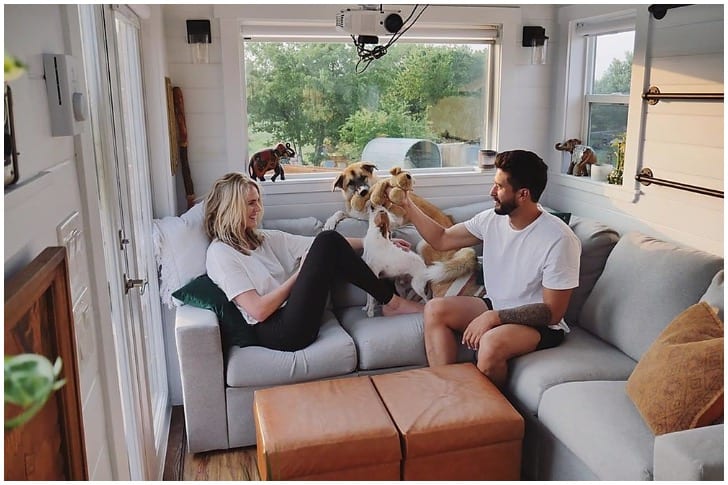 Their kitchen is also a show-stealer, making optimum use of the vertical space. The nine feet galley accommodates a chimney, a refrigerator, and an oven. According to the estimates, the couple saves a sweet $8,500 a year by going frugal. While building their own home or not renting out an RV spot could potentially leave them with more money, Molly and Ken seem to be content with the current arrangement. In fact, the couple is so comfortable that they chose to share space with two adult dogs!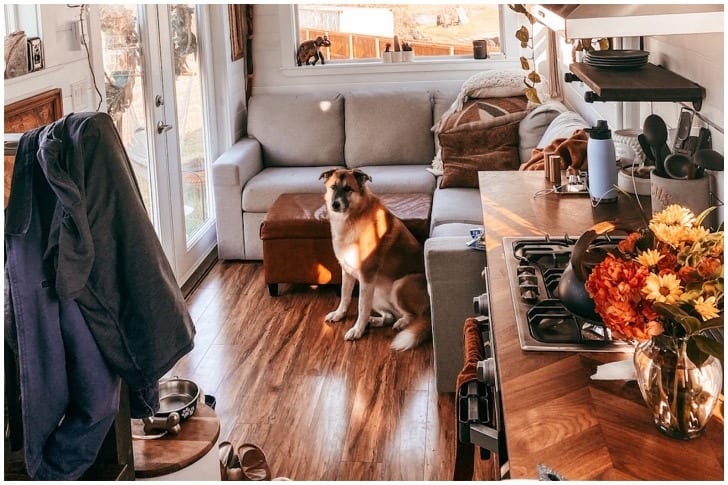 The pair seems to be enjoying every bit of their journey, right from downsizing their lifestyle to being wary of what to bring home. While Molly and Ken are attempting to break stereotypes with their concept of this residence, they are surely redefining relationship goals for us. Undoubtedly, these two are an inspiration for those who aspire to live minimally!