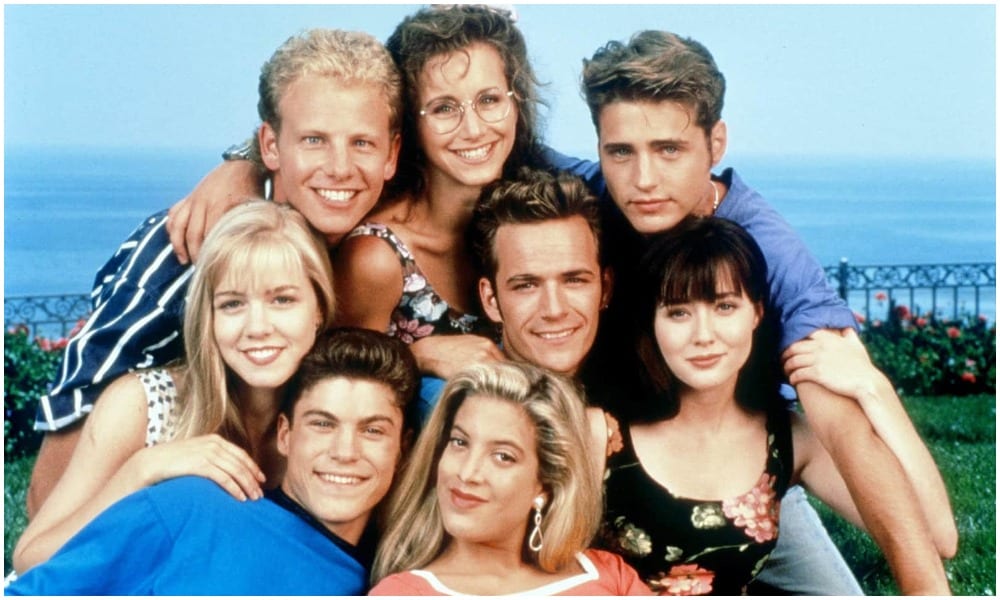 'Beverly Hills, 90210' Ended in 2000 But the Drama Continues Till Date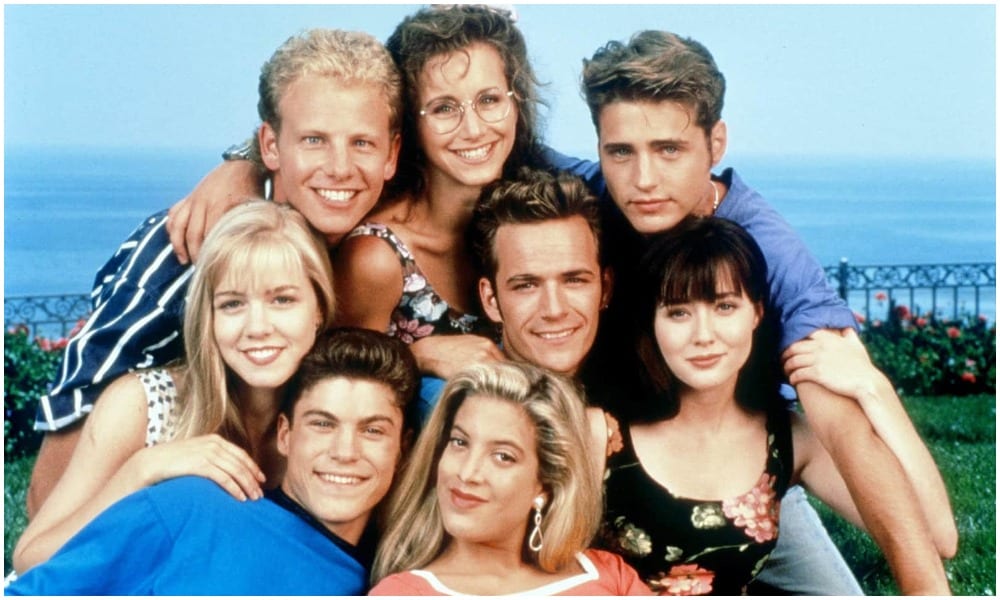 Around 25 million viewers bid farewell to 'Beverly Hills, 90210,' a teen drama that occupied the prime time slot on Fox network. The iconic show starred then-newcomers Tori Spelling, Jennie Garth, Luke Perry, Tiffani Thiessen, and Jason Priestley. Focusing on a group of youngsters in the affluent Beverly Hills area, the show gained a cult status among young audiences.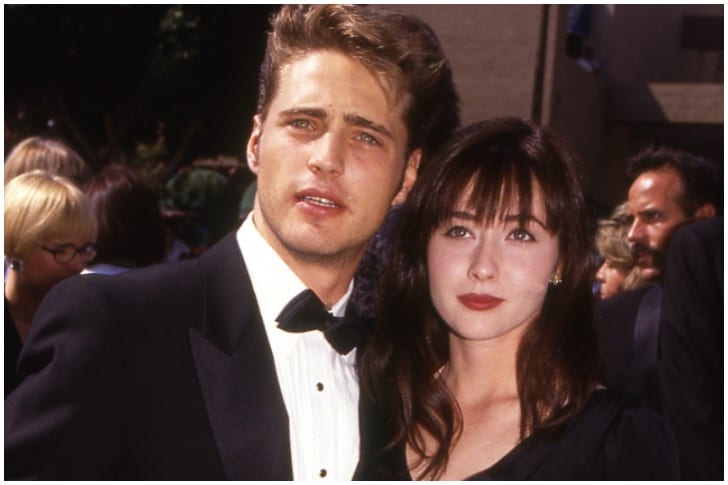 Vicki L. Miller / Shutterstock: Jason Priestly and Shannen Doherty of Beverly Hills 90210 posing at a celebrity event, 1990
It has been decades since the finale, and a lot has changed in the lives of the show's cast and crew members. Here's an insight into what's been cooking since then!
Reunion
Fox organized a reunion for the cast members to celebrate their fictional high school's anniversary. Except for Spelling and Green, all the main actors participated in the taping of the special episode.
Recalling the Good Old Days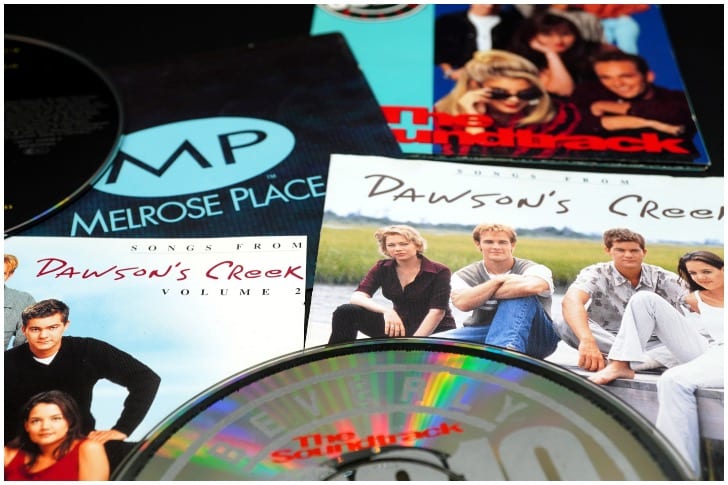 Kraft74/Shutterstock: OST CD of three 90's teen dramas: Beverly Hills 90210, Dawson's Creek and Melrose Place
In 2006, Paramount released a DVD version of 'Beverly Hills' and 'Melrose Place' in a black-tie affair. The entire team of the original show got together once again to reminisce about the good old days.
Another Spin-off
The CW Network secured the rights for a reboot, which was titled '90210.' It was broadcasted from 2008 onwards with Spelling, Doherty, and Garth, making brief appearances in the initial episodes.
There's a Feud
Spelling and Garth's bond grew thicker after the show ended, but things were not too well with Thiessen. Their strife was confirmed during an episode of the Howard Stern show.
Perry's Death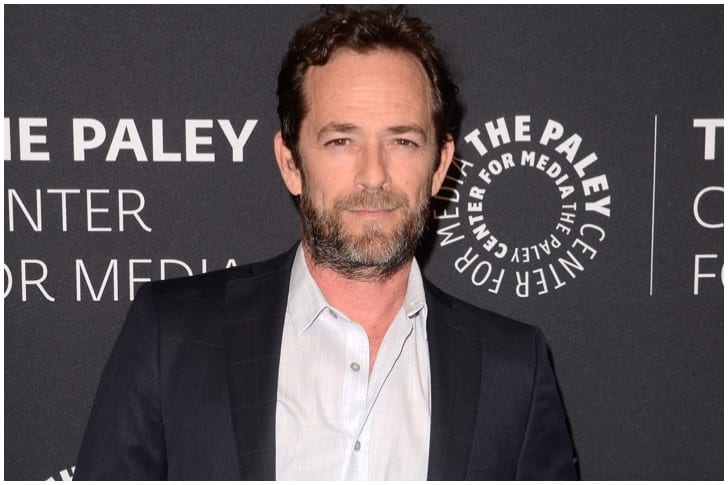 Kathy Hutchins / Shutterstock.com: Luke Perry at the "Riverdale" Screening and Conversation, 2017, in Beverly Hills, CA
Luke Perry played one of the pivotal characters in the show who battles with substance abuse. The actor who was last seen in 'Once Upon a Time in Hollywood,' succumbed to a massive stroke in March 2019.
Reunited On-screen
Garth and Spelling portrayed best friends, Donna Martin and Kelly Taylor, in the 'Beverly Hills.' They shared screen space once again for a sitcom named 'Mystery Girls,' a show which lasted for just over two months.
Back in the Game
Fox Network decreed a reboot of 'Beverly Hills, 90210,' with the original cast playing themselves on screen. Perry's prior commitments with other productions did not let him take up the role. But after his passing, Doherty signed the dotted line to become a part of the show. The six-episode mini-series included the entire gang, who played a fictionalized and older version of themselves.
The stars probably did not have a great bond in real life, but their on-screen chemistry was unparalleled. After numerous spin-offs and reboots, ardent supporters of the franchise continue to claim that the 10-season original series is the best yet!